Lost and Found Program
There are many ways to get the word out when your pet goes missing. Here are a few of our recommended resources...
Contact our shelters the moment you notice your pet missing. Shelters are the first place a person will go when they find a lost pet. You may also fill out our lost animal report using the form below.

Whitmore Shelter: 760-935-4734
Bridgeport Shelter: 760-932-7407

Docupet, Mono County's dog licensing provider, is also a lost pet resource. If your dog is licensed with Docupet, be sure to report your pet as lost. They will post a notification on the website.
Social Media If you submit a missing pet report here, we will post on your behalf to our Facebook and Instagram pages. There is also a Facebook page (not managed by Mono County Animal Services) called Lost and Found pets of Mono County that you can post to as well.
Below are some helpful resources...
** Remember that it always helps to lay out a used article of your clothing to give your pet a scent to come back to. Place them at the spot where you lost your pet and check that spot periodically.
---
Lostmydoggie.com is a recommended resource to get the word out. Please note that this site is not owned or operated by Mono County Animal Services. Follow the link below...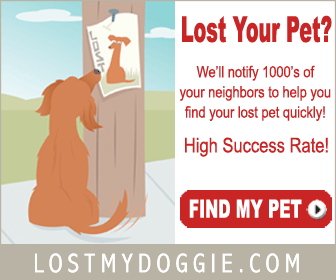 ---
PetCo Love Lost allows the pet owner to search for their pet in all participating shelters. Upload a photo of your pet and their facial recognition program will search through the shelters' database.
Missing Pets reported to Mono County Animal Services...