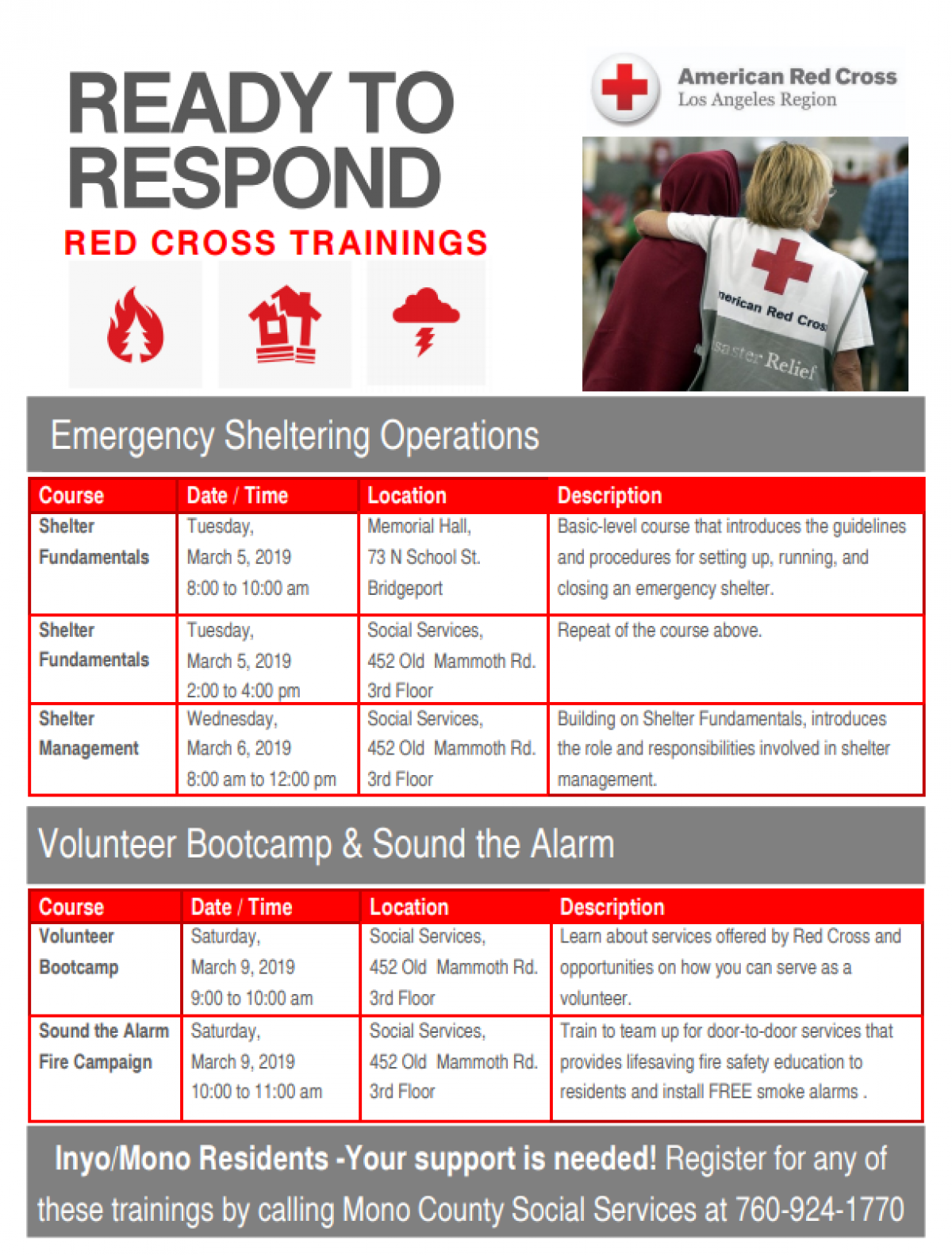 The American Red Cross is in need of volunteers and is inviting the community to attend a Red Cross Ready to Respond events on March 5th, 6th and 9th. 
Every day, Red Cross volunteers help families in need of lifesaving support and those affected by disaster. The Red Cross is especially in need of volunteers that can assist at Disaster Shelters and for the Home Fire Campaigns.  
Please call Mono County Social Services for more information 760-924-1770.